All You Need to Know About Sao Jorge Castle Opening Hours
Contents
Located on the summit of São Jorge hill, Lisbon's highest, Sao Jorge Castle, was the home of the Kings of Portugal and the Bishop between the 13th and 16th centuries. Phoenician, Greek, and Carthaginian ruins have also been found in the area, making it a historical as well as an archaeologically important site. This guide will provide further details about the castle, including opening hours, the best time to visit, and similar information.
What is The Best Time To Visit Sao Jorge Castle?
Sao Jorge Castle attracts millions of visitors yearly. We've provided details of the day and time you should visit to avoid the rush and explore the attraction peacefully.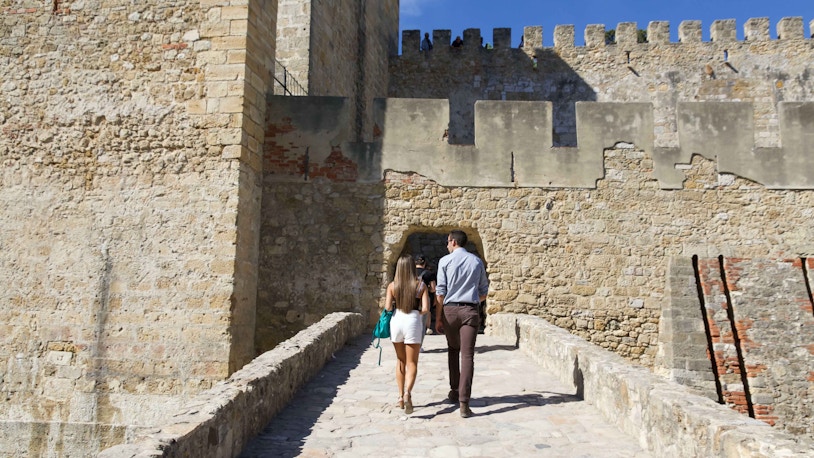 Weekday vs. Weekend
Avoid visiting Sao Jorge Castle on weekends and public holidays. It is more crowded as people from the city and neighboring areas come to visit. Weekdays are less crowded and perfect for peacefully exploring the castle.
On The Day
The rush is massive between 10-12 AM and 2-3 PM in the peak season. Visit early or later in the day to avoid the rush. If you're visiting in the off-season, timings are more flexible.
Book Sao Jorge Castle Tours
Combo (Save 10%): St. George's Castle Tickets + Lisbon Card
More details
All Your Questions About Sao Jorge Castle Opening Hours Answered
What are Sao Jorge Castle opening hours?
Sao Jorge Castle Lisbon opens daily from 9 AM to 7 PM between November to February. In summer, i.e., from March to October, it is open from 9 AM to 9 PM.
Why visit Sao Jorge Castle?
Sao Jorge Castle is among Lisbon's most famous attractions. It was founded by early Romans, offers insight into different cultures and lifestyles, and has beautiful gardens.
Should I buy Sao Jorge Castle tickets in advance?
Yes. Advance booking to Sao Jorge Castle allows you to enter the attraction and enjoy a guided tour quickly. Book your advance tickets online to grab discounts.
How to get to Sao Jorge Castle?
You can reach Sao Jorge Castle by tram or bus. You can take trams 28 and 12 or Bus 737 to reach the castle.
How many entrances does Sao Jorge Castle have?
Sao Jorge Castle has one entrance.
How long does it take to explore Sao Jorge Castle?
Two hours are enough to explore Sao Jorge Castle.